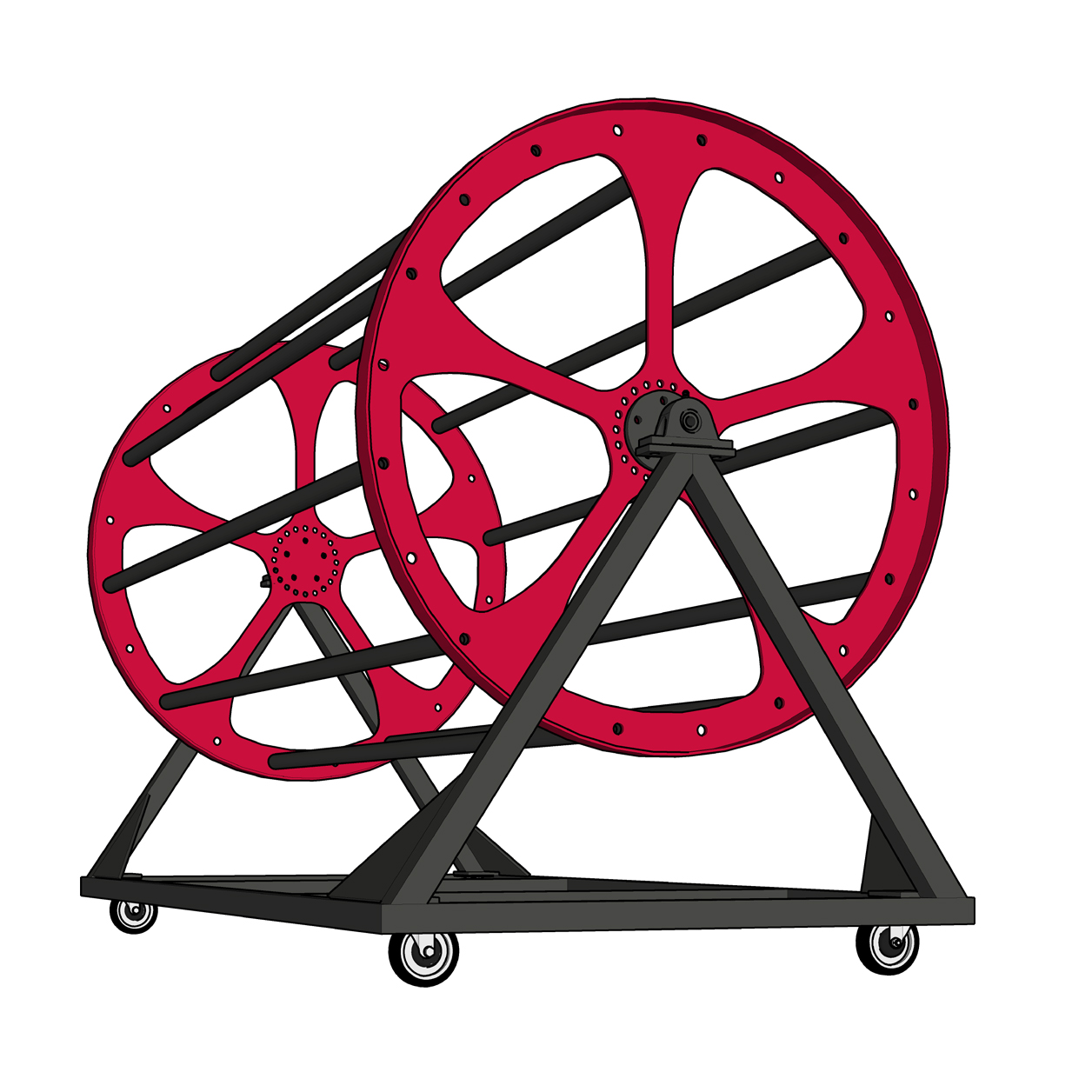 (T-Rex Rotisserie Rack)
Designed and fabricated by CRUCIBLE
What is the TR3?
The TR3 (T. Rex Rotisserie Rack) is a machine specially designed to hold and rotate a Tyrannosaurus rex skull during fossil preparation.
Crucible was contracted by the Burke Museum to help design and fabricate the TR3. This was a unique project from the begining and presented some challenging design features. Michael Holland who is leading the preparation of the T-rex skull had some very specific requirements. The machine not only had to hold the 3000lb skull but be able to rotate and allow easy access during preparation.
Key components include the pillow block bearings that allow the cage to spin, plasma cut wheels and the support bars that are filled with high strength concrete. The wheels are able to lock into place with two locking pins one for each side of the cage. Each support bar is fully removable to allow access to the fossil.
Visit burkemuseum.org for more information on the project!
The Burke Museum blog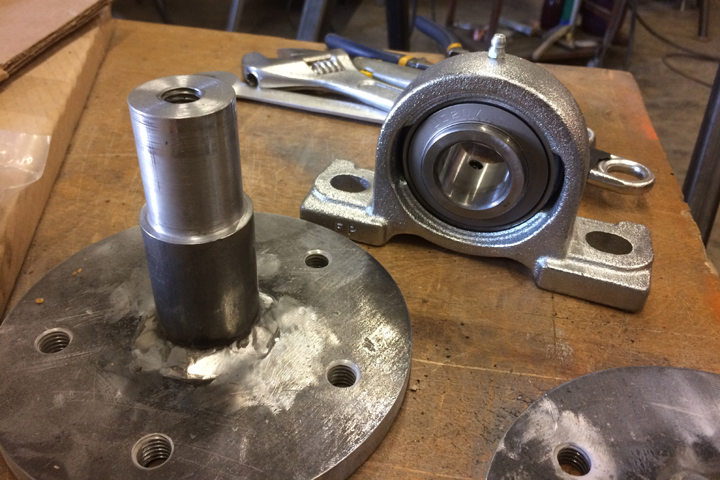 Pillow block bearings and custom hub
On July 28th the Crucible team delivered the TR3 to the Burke in Seattle.
Tyson Holland, Dan McDonald, Phil Munson (left to right)